Give Your Child The Birthday Party That Packs A Punch!
Our team at Toodokan Self Defence Academy is proud to host your child's next birthday and make it the best one yet! We'll provide a fun, exciting experience for your child and keep things totally stress-free for you, the parent! Hoping to get the perfect picture? Our team will supervise the kids so that you can sit back, relax, and enjoy yourself.
To reserve your child's birthday weekend, just fill out the short form below!
What Do Our Awesome Birthday Parties Offer?
From set up to clean up, Toodokan Self Defence Academy is committed to providing an exceptional birthday experience. All you have to do is bring in decorations, cake, and party favors -- we'll take care of the rest!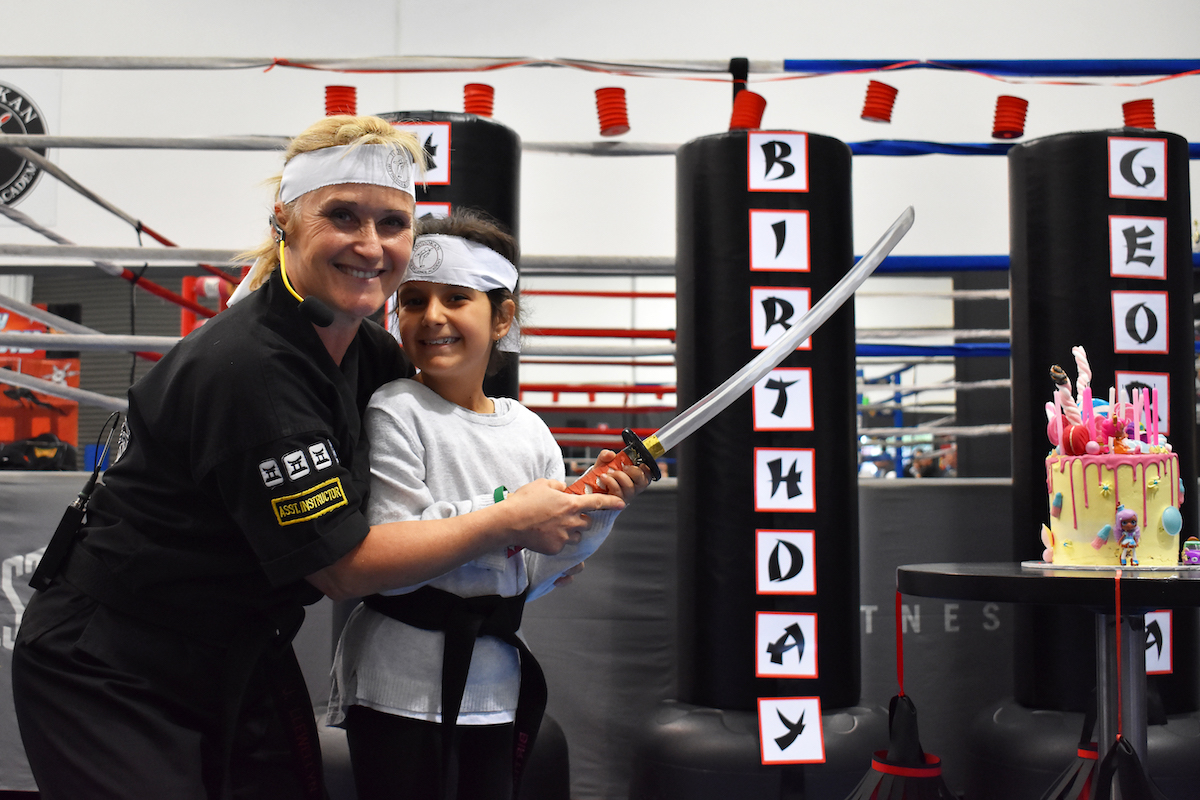 We'll cut your child's cake with a real sword, provide professional supervision throughout the party, plan awesome activities and fun games that all of your child's friends can enjoy, and ensure that everyone has an amazing and memorable experience at your child's birthday party. With our convenient location in Macarthur, we're proud to offer high-energy birthday parties for kids across the area!
Book your child's birthday party now and get:
Stress-free party planning and execution
A fun, active, high-energy birthday party
Cake-cutting with a real sword
Supervision from certified professionals
Board breaking session where each child gets to break their own board
Birthday boy or girl will get the opportunity to be a black belt for the day!
Our team at Toodokan Self Defence Academy will help you through every step of the process! We want your child to have a fun birthday party that they'll remember for years to come, plus get the safe and educational environment that parents love. Giving your child an awesome birthday is easier than ever!
Book Your Child's Next Birthday at Toodokan Self Defence Academy Today!
Don't wait! Make sure your child's birthday weekend is theirs to celebrate by contacting us immediately. Our booking dates fill up quickly, and the earlier you get started on planning your child's exciting birthday party, the better! Our team will help you throughout the process, so you don't have to worry about getting bogged down in the stress of party planning. Just fill out the short form below to give your child Macarthur's best birthday party experience!