Adult Martial Arts Classes At Smeaton Grange Are Where Self-Defence Meets Fitness!
Our Adult Martial Arts classes use kickboxing and karate as tools to help you improve every part of your life. From getting a great workout to reducing your stress and learning practical self-defence skills, what we teach at Toodokan Self Defence Academy has real benefits. You'll gain confidence, improve your focus, and reap the rewards in everything from your personal life to experiencing greater productivity at work. Anyone from across Smeaton Grange, Mount Annan, and beyond is welcome to join us in learning the ins and outs of kickboxing and karate!
Just fill out the short form below to learn how Adult Martial Arts classes can help you!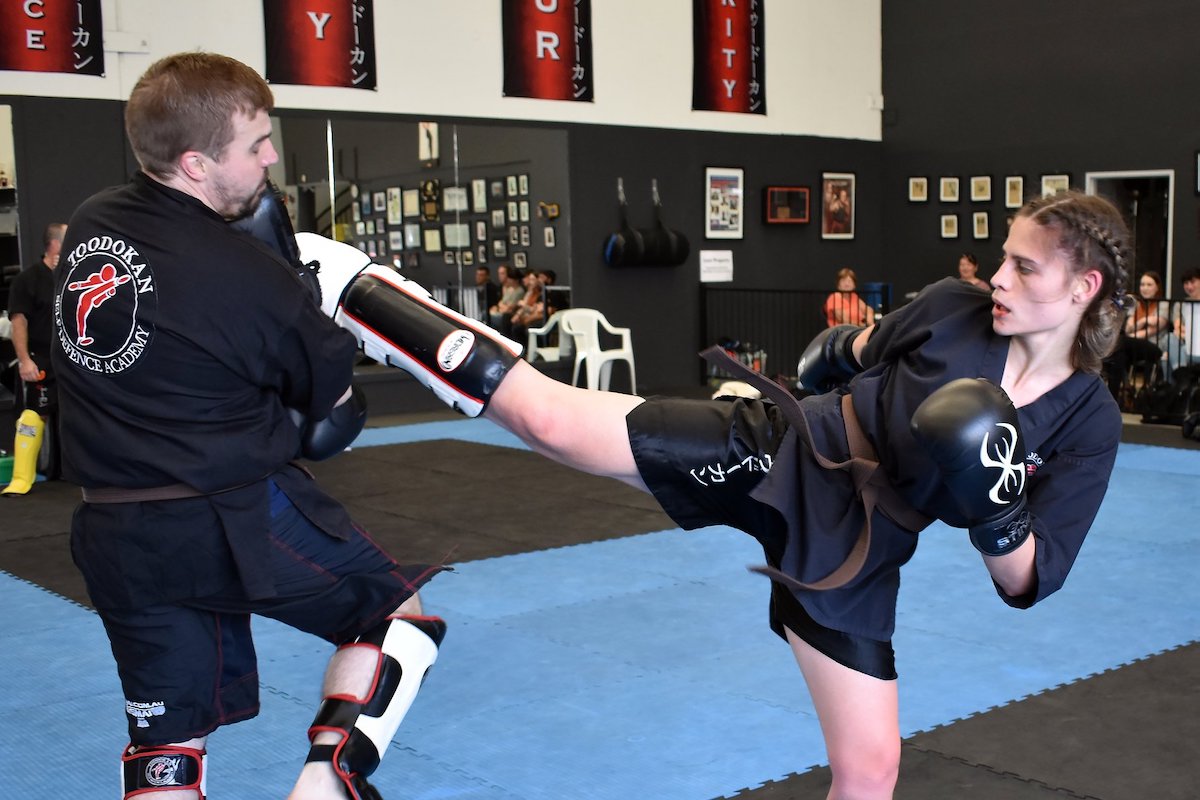 What Makes Our Adult Martial Arts Classes Different?
Have you tried working out in a big box gym and struggled to keep motivated? Have you wanted to get results but lacked the encouragement, community support, and resources to stay on track? At Toodokan Self Defence Academy, we'll help you achieve your health and fitness goals -- and we'll do it with a personal touch.
Our Adult Martial Arts program uses karate and kickboxing to help you lose weight, build lean muscle, and get a total-body workout. You'll sleep better and have more energy. You'll also experience the confidence that comes with learning self-defence! Join us in Smeaton Grange and get professional guidance on your fitness, plus connect with the incredible community we've developed here at Toodokan Self Defence Academy.
Enroll in Adult Martial Arts and get access to:
A sustainable workout routine to lose weight and build muscle
Personalized guidance from experienced martial artists
Self-defence skills to protect yourself and your loved ones
An encouraging, uplifting community to support you
Training at Toodokan Self Defence Academy will offer you everything from reduced stress in your everyday life to greater energy. Our Adult Martial Arts classes are about more than just fitness. They're about connecting with our Smeaton Grange community, about living a better and healthier life, and about learning self-defence. We want adults to enjoy the many health benefits that come with karate and kickboxing and empower themselves with the skills to thrive in an increasingly competitive world!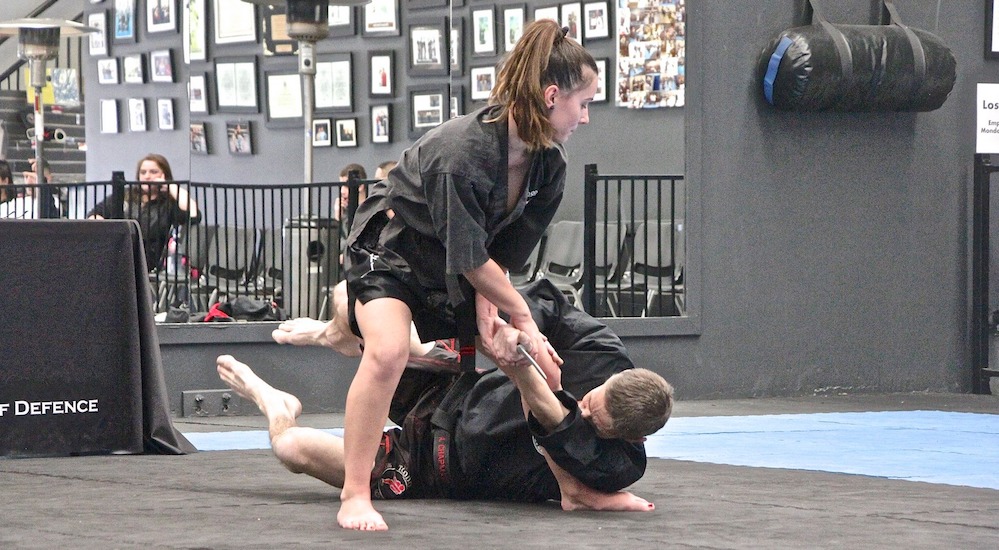 Sign Up For Powerful Adult Martial Arts Classes Today!
Toodokan Self Defence Academy proudly caters to individuals of all ages, backgrounds, and abilities. If you're interested in our Adult Martial Arts program but you have concerns or reservations, feel free to speak with one of our caring instructors about how we can help you connect with kickboxing and karate! We offer the highest quality and most inclusive martial arts program in the Smeaton Grange, Mount Annan, and Harrington Park areas, and we'd be proud to have you.
Just fill out the short form below to get started!