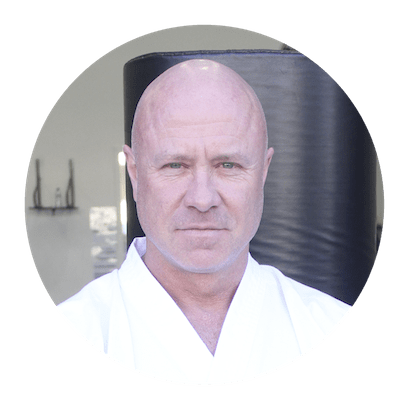 John Tooby
The Toodokan Self Defence Academy was founded by Grandmaster John in 1993.
Grandmaster John began his martial arts training in 1978 and has studied several martial arts styles. He currently holds the rank of 8th Dan Black Belt. He has also achieved a Red Sash (Master level) in Kung Fu, and a 1st degree black belt in Tae Kwon Do. Grandmaster John has trained in boxing and kickboxing for many years and has successfully competed in many tournaments, both kickboxing and full contact Karate.
In 1996 Grandmaster John was inducted into the World Karate Union Hall of Fame as Self Defence Instructor of the Year. He has also been inducted into the World Australasian Martial Arts Hall of Fame as the Most Outstanding Self Defence Instructor of the Year.
With his vast experience, Grandmaster John formulated the Toodokan system of self defence and combat. Toodokan is a system of martial arts that utilises the principles of circular defensive techniques (re-directing and using your opponents force against them) and linear offensive techniques (straight line and direct striking for maximum speed and efficiency) in its approach to combat. It consists of practical self defence techniques coupled with a unique philosophy of life that encourages continual self-improvement.
While Toodokan teaches fighting without weapons, it also advocates a peaceful existence.